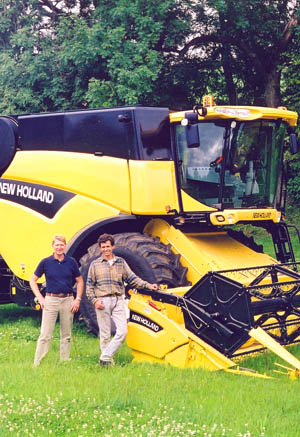 Arable crops on the Highclere Estate

Linseed

The fields of blue linseed are beautiful and it is a very versatile crop. It is used for animal and human consumption and it is also used in paints, and for other light industrial uses such as to help make linoleum.

It is combined and harvested in early September and the little dark brown seeds are full of oil. The oil is crushed and taken out, and part used for linoleum and part for paint. The remaining linseed cake is fed to animals.

Borage

Borage, (sometimes called starflower), is a plant originating in the Mediterranean region. This is grown on the Highclere Estate in some years and used in the pharmaceutical industries. Previously, borage was cultivated for food and medicinal uses, although now is mainly as an oilseed.

Winter Beans

They are an important crop to use because they replace the nitrogen in the soil. Harvested in early September, they are full of protein for both people or livestock. They are often exported to Egypt for stews and a paste called "Mudammas".