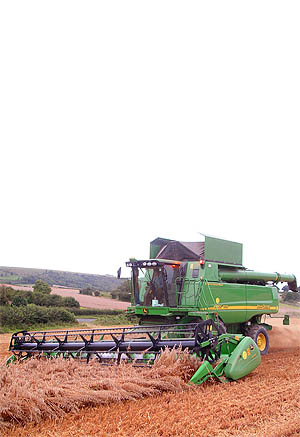 Barley growing on the Highclere Estate

Most of the barley is sold in bulk to grain merchants. The feed barley is used for pigs, poultry and cattle. Some years, we grow malting varieties used for use in the brewing industry.

We are also beginning to sell some bags of:
Whole Barley
Rolled Barley

Like our oats, each bag is 20KG, 1 ton palletized stretch wrapped and can be collected or delivery can be arranged.