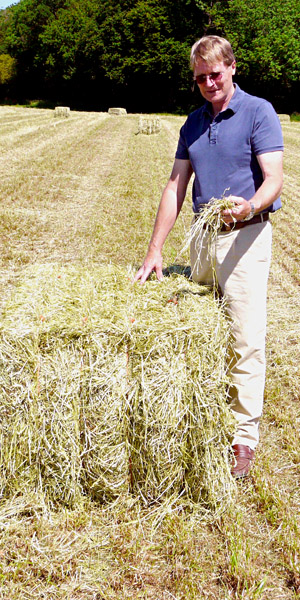 People on Porchester Farms
Highclere Castle Horse Feeds is the speciality horse feeds business of Porchester Farms on the Highclere Estate.

Managed for over 20 years by James Phillips, aided by Assistant Farm Manager, Simon Andrews, Tractor Driver Roger Taylor and Farm Secretary, Sue Taylor.

Father and son, David and Terry Stokes have worked on the Farm for many years, while Nick Biggs runs the contract to tend the 2,000 ewes flock of sheep.

Brian Kitson operates the combine harvester, while Dorian Spink runs the bagging line for all the Farm's arable product at the newly expanded Crux Easton facility.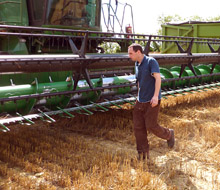 Simon Andrews, Assistant Manager, with
the combine harvester.