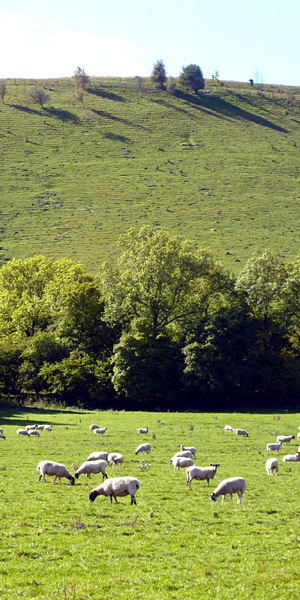 Sheep on the Highclere Estate

Sheep

2,000 ewes graze Highclere Park and the chalk downlands, They run extensively at 2 ewes to the acre. The ewes are North Country mules and they are put to Suffolk rams in the Autumn.

The grazing land is in Stewardship and so no chemicals or fertilizers are used on the land.

The lambs are sold throughout the year into the British market. One third of the flock is lambed in February and two thirds in mid to late March as the Park grass starts to come through.

Our contract shepherd manages the flock throughout the year, and provides extra labour at lambing and shearing time.