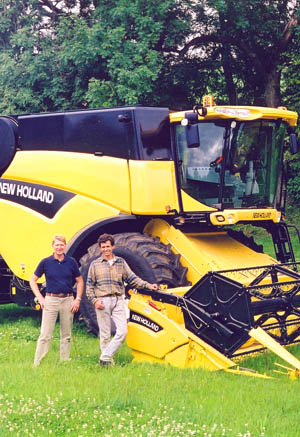 Livestock feed from Highclere Castle Horse Feeds

STRAW

This is mainly sold to farmers for cattle but we are now baling it for use in horse stables as well.

Oat Straw:
The Farm may bale oat straw but it is weather and harvest dependent. Oat straw is prized by cattle and horse producers as bedding, due to its soft, relatively dust-free, and absorbent nature.

Wheat Straw:
This is weather and harvest dependent each year.

Barley Straw:
Reknowned by famers for feeding - very soft and clean straw, and again used by horse yards.